Quitting my job for a career on TikTok has been life-changing, says Co Armagh mum Annalivia Hynds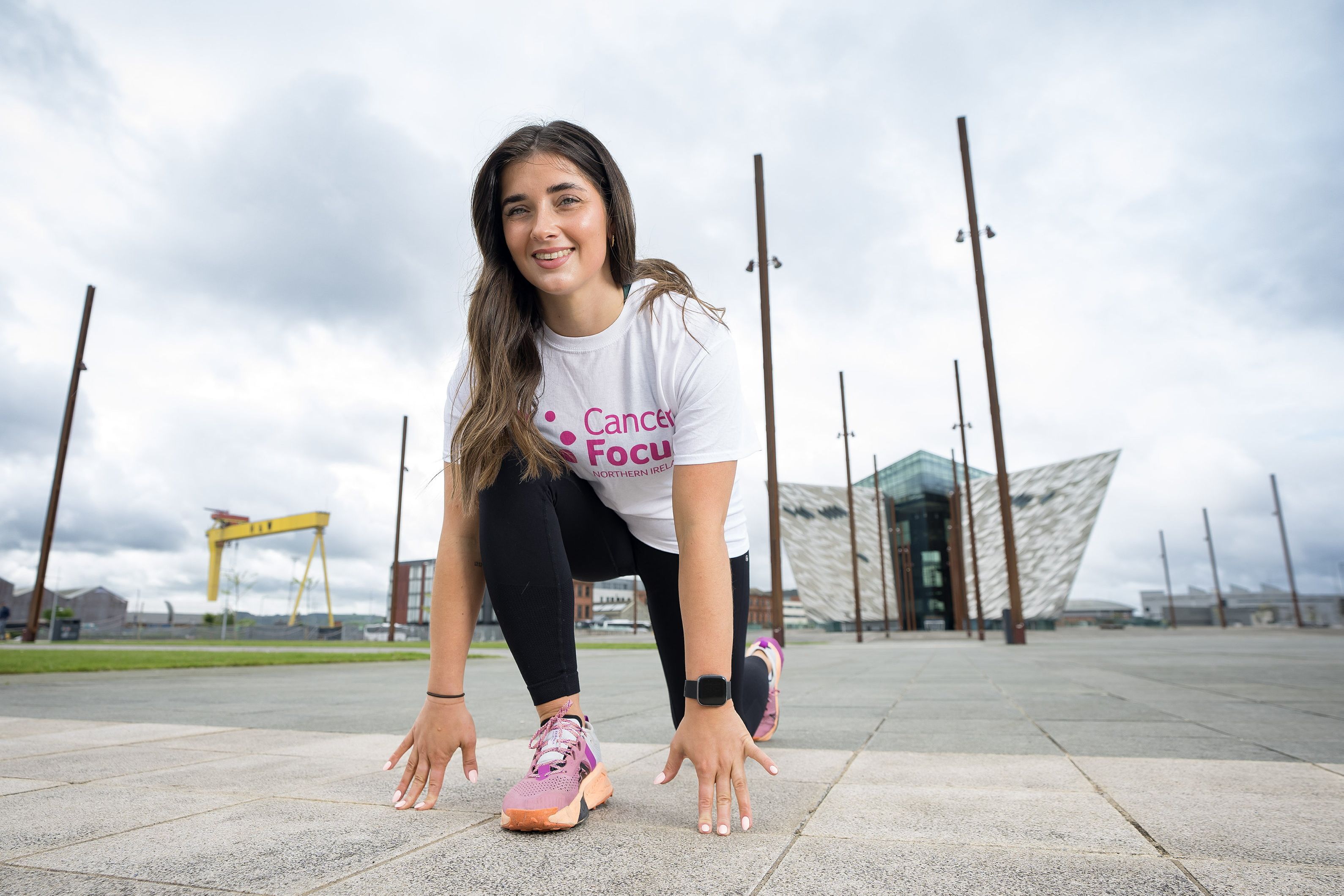 Gamble pays off for content creator as workout videos prove so popular she's earning more now than she ever has, and is spending quality time with her partner and two young daughters
Annalivia Hynds (25) began posting on the app to battle depression following the birth of her second baby.
In less than two years she has amassed a following of over 115,000 on TikTok alone.
Through her content, she offers a glimpse into her family life, sharing moments with her partner Ruari McGivern and their young daughters Robin and Rhea.
"I started posting on TikTok in March 2022, not expecting anything to come of it," she said.
"My youngest child Rhea was around three months at the time, and I was struggling with postpartum depression and anxiety.
"The only thing that kept my head away from that was the gym. I used to watch workout videos to pick up tips.
"But I noticed that I never came across any postpartum workouts, so I started to post videos of that.
"I got into a mindset of wanting to work out because I wanted to edit and post the videos. I was heading to the gym for an hour and then taking around an hour to edit. That gave me two hours to focus my mind elsewhere."
It began as a hobby, but as her follower count and engagement steadily increased, she started to receive PR packages from various companies.
"It was when I hit 10,000 followers that I was added to the TikTok creator fund, which pays a small amount for posting content.
"The pay isn't anything worth talking about, but from there a few brands wanted to send me products. A short while later I was approached by a company who offered me money to promote their brand. I really had no idea you could get paid for it."
She added: "I view my followers as a group of friends I can connect and share everything with.
"I probably overshare, but that's how these people feel a connection to me.
"I can go on to TikTok and ask for advice and I know they'll help me, and it goes back and forth.
"I always reply and interact with my followers to build that relationship.
"I don't mind letting them into my life as I want people to feel like we're friends and having a chat together.
"I try not to share too much of my family's routine, and I would never share things that would identify Robin's school or anything like that.
"Although they feature on my account, I'm conscious that I don't want our girls' faces plastered on every video."
In January, after much debate and "many sleepless nights", Annalivia made the decision to leave her secure job as a marketing manager to work as a TikTok creator full-time.
She explained: "Quitting my job was a big risk, we were financially comfortable at the time. We had our mortgage to pay and I was worried I wouldn't make enough money from TikTok, but Ruari was so supportive through it all and encouraged me to take the risk.
"When I told our families that I was going to quit my job, they couldn't understand it, I think they thought I was crazy. But they are all so supportive.
"When I was working at my previous job, we had to pay an extortionate amount for childcare.
"I had this thought in the back of my mind that someone else was raising my kids.
"I started to think about taking on TikTok full-time. I decided to dive into it with both hands and focus on my brand.
"I knew it was a risk, but we decided that at the end of the day, even if I only made a small amount of money, I'm at home looking after the girls."
The gamble paid off, as the content creator disclosed to the Belfast Telegraph she now earns a higher income than in any of her previous jobs.
"I started to make money over the last six months, but even then I was always thinking it could be a fluke. But recently I decided to book a surprise holiday for us," she added.
"It filled my heart that I could do it and pay for it all myself. It was like a way of giving back to Ruari for everything he does for us.
"TikTok changed our life in such a positive way, for our family it has changed everything.
"Kids are only young for so long before they go to school — I didn't want to spend that time away from them.
"I know so many people don't have this opportunity, and we are so grateful.
"For me, it's not about being loaded, it's being able to live nicely and give back to people that supported me."
link