Love and Job Horoscope Today, October 19, Thursday: Virgo May Find New Love, Capricorn Should Take a Break From Career Goals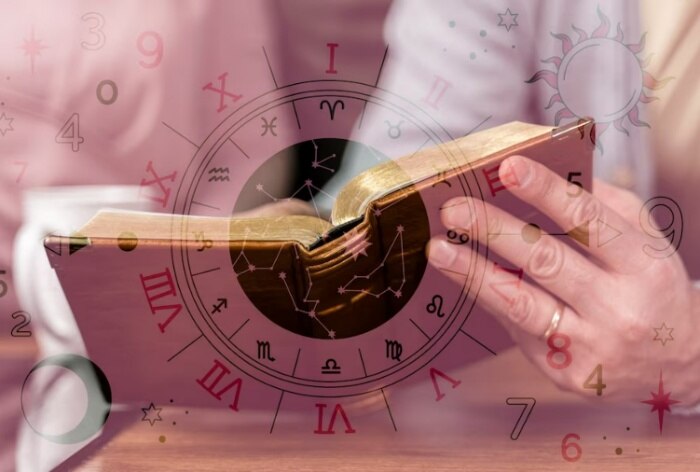 Love and Job Horoscope Today: Daily horoscope by expert Pandit Jagannath Guruji will help you if you're searching for advice on love and career.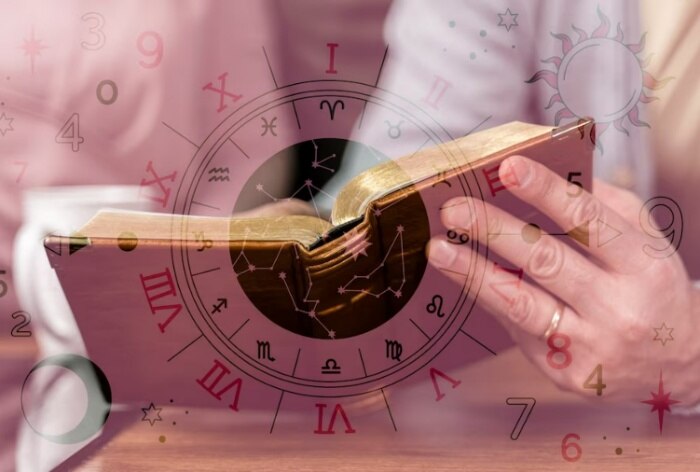 Love and Job Horoscope, October 19, Thursday: Want to know what the day has brought for you in terms of love and job? If so, then thoroughly read this daily horoscope presented by Pandit Jagannath Guruji, a leading astrologer.
HOROSCOPE TODAY: FIND OUT IF THE ODDS ARE IN YOUR FAVOUR!
Aries (March 21 – April 19):
Enjoy a smooth and safe love life. Take important steps to move the relationship forward. Put in extra effort at work, as even simple tasks may consume time and energy. Plan your day in advance.
Taurus (April 20 – May 20):
Expect tantrums and demands from your spouse/partner. Handle the situation diplomatically and take them out on a date to resolve issues. Career becomes utmost priority and keeps you busy all day. New career prospects are on the horizon.
Gemini (May 21 – June 20):
Despite a busy schedule, make time for your lover/spouse. Your partner appreciates your commitment to your relationship. Set serious career goals and achieve them all. Your work style will be praised, and you may lead the office with success.
Cancer (June 21 – July 22):
Speak your heart and mind to your partner/spouse. Be transparent and free in your relationship. Expect confrontations, but they will strengthen your bond. Your recent career success is reflected in your improved speed and accuracy at work. Students feel relaxed after completing a difficult chapter.
Leo (July 23 – August 22):
Enjoy romantic time with your spouse/partner today. Plan your future together. Be the office hero and finish an important task early, exceeding expectations. Also, do let any pending work hamper your impression at work today.
Virgo (August 23 – September 22):
Couples explore serious relationship goals, including discussing the future. Singles may find new love. Career-focused individuals set ambitious daily goals but should stick to a lighter schedule and enjoy their current success.
Libra (September 23 – October 22):
Expect to be pampered and showered with love by your partner/spouse. An unexpected gift may bring instant happiness and cheer. Career-wise, expect an okay day at the office. New job opportunities open up for job seekers. You may need to fill in for an absent colleague.
Scorpio (October 23 – November 21):
Expect a tough day with your partner/spouse due to frequent mood swings. Be supportive and understanding, despite frustration. Career success is on the horizon, reflecting your dedication and hard work.
Sagittarius (November 22 – December 21):
Pamper your spouse/partner with an international trip to enjoy romantic time together. Shine as a rock star at work, inspiring others with your work style. Students receive acclaim for their assignments.
Capricorn (December 22 – January 19):
Love life may take a back seat today as you crave some alone time. Your partner may be initially annoyed, but they will understand. Take a break from career goals today and relax. Everything will be fine tomorrow.
Aquarius (January 20 – February 18):
Enjoy a romantic movie night with your partner/spouse. Focus on revision for exams. Expect a low-energy day at work due to mood swings and boredom with the mundane office culture. Also, try to keep things under the radar at the workplace today.
Pisces (February 19 – March 20):
Prioritize work and expect limited time with your partner, leading to a possible argument. Be mindful of your words. Excel at work and receive praise from your boss, acknowledging your hard work and dedication.
Also Read:
Horoscope Today, October 19, 2023, Thursday: Taurus Must Control Their Words, Monetary Situation Will Improve For Pisces

Love And Job Horoscope Today, October 18, 2023, Wednesday: Aries Should Address Relationship Issues, Sagittarius Should Focus on Completing Important Tasks

Horoscope Today, October 18, 2023, Wednesday: Aries Must Focus on Health, Gemini May Start New Job

link