Love and Job Horoscope, October 25, Wednesday: Cancer Should Express Their Love, Scorpio Will Have a Hectic Day at Work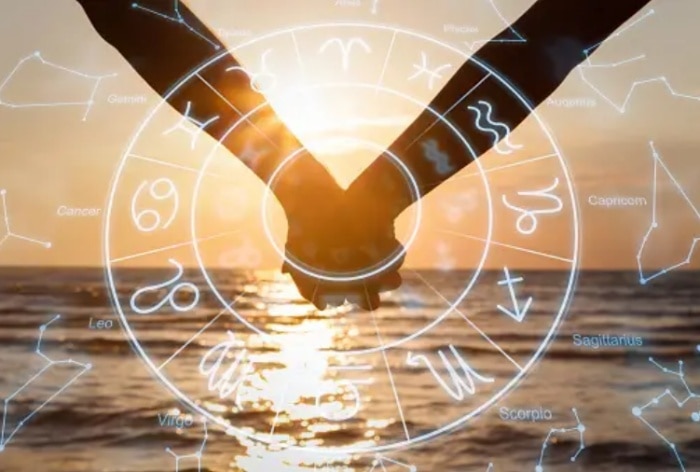 Love and Job Horoscope Today: Daily horoscope by expert Pandit Jagannath Guruji will help you if you're searching for advice on love and career.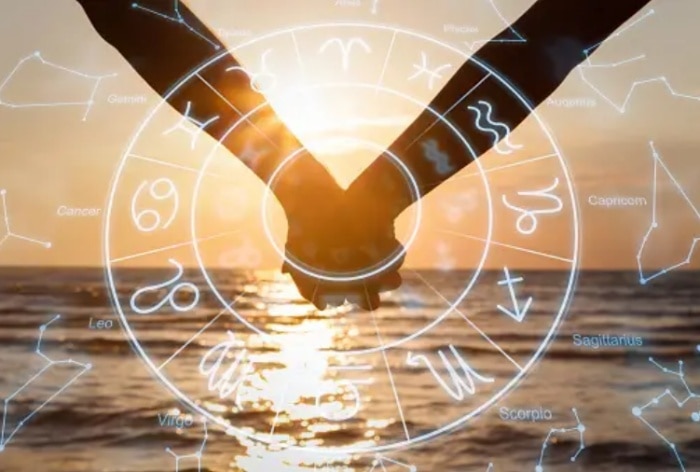 Love and Job Horoscope, October 25, Wednesday: Want to know what the day has brought for you in terms of love and job? If so, then thoroughly read this daily horoscope presented by Pandit Jagannath Guruji, a leading astrologer.
HOROSCOPE TODAY: FIND OUT IF THE ODDS ARE IN YOUR FAVOUR!
Aries (March 21 – April 19):
Discuss relocation with your partner and ask for their approval before making a decision. Stay calm and focused to finish an important task at work despite feeling restless and impatient. Optimism will help you achieve your goal by the end of the day.
Taurus (April 20 – May 20):
Love life may feel boring and mundane, lacking spice and spark. Make changes and think of creative activities. Work progresses at a slow but steady pace, and past wrong decisions fade away with your intelligence and smartness.
Gemini (May 21 – June 20):
Be supportive of your partner's needs and aspirations. They may seek your advice on an important issue. Today may be memorable at work, as you may meet an influential person who can guide you towards your career goals.
Cancer (June 21 – July 22):
Come out of your shell and express your love and true feelings to your partner to improve your commitment. Your coworkers may be difficult, so you may have to fill in for them. Students may get clarity on their chosen career path and preferred stream of professions.
Leo (July 23 – August 22):
Today, your love life is ultra charming and romantic. Feeling blessed and grateful, express your real love to your partner or spouse. Your hard work and great analytical skills in your work style are showing the right results. People admire your work skills and may ask for serious career advice.
Virgo (August 23 – September 22):
Past arguments will be sorted out today, bringing more love and affection to your relationship. Singles may meet their date and take things forward. In your career, be in the moment and enjoy your work life. Spend time with your coworkers and engage in career discussions.
Libra (September 23 – October 22):
Your love life flourishes with new hope and shine. Everything falls into place. Singles may receive a marriage proposal. Your consistent achievements in your work life impress your boss, who may approach you with a good opportunity and discuss your career path.
Scorpio (October 23 – November 21):
Today, win your partner's heart with a kind and romantic gesture. They may feel pampered and wish to spice things up. At work, experience a heavy and schedule-packed day with back-to-back meetings. Take breaks and refreshments in between.
Sagittarius (November 22 – December 21):
Be mindful of your partner's needs and wishes. They have invested in the relationship, and you should too. Career remains normal, with no major developments. Avoid workplace gossip and focus on your work.
Capricorn (December 22 – January 19):
Romantic surprises await tonight. Get ready to spice things up with your lover. For your career, stay cool, composed, and patient. Eventually, everything will get sorted out.
Aquarius (January 20 – February 18):
Feel free to express your feelings and desires to your partner but understand their busy schedule. Your career goals align with your aspirations, and you feel on the right track. Experience satisfaction and contentment in your career.
Pisces (February 19 – March 20):
Express your love and care to your partner/spouse today. They deserve it. Your slightest efforts at work pay off, but your coworkers may be envious and jealous. Don't engage in useless interactions and stay focused on your work.
Also Read:
Horoscope Today, October 25, 2023, Wednesday: Taurus Must Watch Their Words, Cancer Will Overcome Their Mental Struggles

Horoscope Today, October 24, 2023, Tuesday: Taurus Will Have Meet up With a Close Friend

Love And Job Horoscope Today, October 23, 2023, Monday: Gemini Must Express Their Love And Feelings to Partner, Leo Must Learn From Past Career Mistakes

link