Jobs for People with History Degrees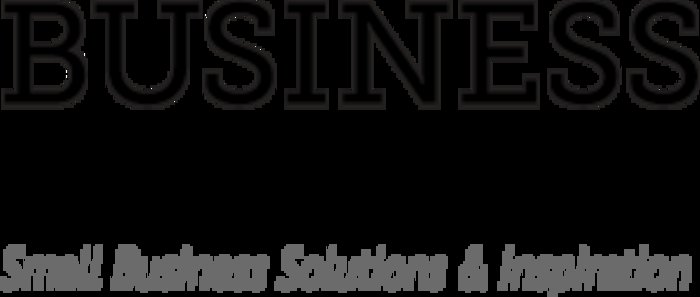 History buffs often feel limited to jobs such as teaching, researching and working in archives, but those careers don't appeal to everyone. A college degree can take you down a number of interesting career paths, and history degrees are no exception.
If you have a passion for the past but prefer a unique career path, you're in luck. There are many exciting careers for people with history degrees, and many are even well-paid management positions. In fact, as you'll see below, several business-related roles are just right for someone with an education in history.
Jobs available for someone with a history degree
If you're plotting your vocational path with a college degree in history, consider one of these career paths: 
Public relations manager
One of the highest-paying jobs for someone with a history degree is a public relations manager. While this may not be an obvious career path when you think of a history degree, it requires many of the skills you learned while obtaining your degree, like how to be an effective communicator. Additionally, your experience with research gives you the skills to connect with target customers based on clients' needs and budgets. 
Although the salary depends on the market, the average income for a public relations manager is around $120,000 per year, with some positions making a bit more or less. As you gain experience, your income will rise too.
Marketing manager
Different from a PR manager, a marketing manager oversees all aspects of a business's marketing. Being a marketing manager takes great communication skills, but it also helps to have deep knowledge of what you're marketing, which allows you to connect with your intended audience. [Read related article: How Are Advertising, Marketing and PR Different?]
If you're working as a marketing manager in a company or industry that overlaps with history, your history degree will come in handy. These positions could include marketing roles at a museum, a historical institution or certain types of publishing houses. 
Marketing is vital to the success of a business, so hiring a marketing manager is a priority for many companies. A marketing manager can expect to earn around $115,000 a year, but the salary can vary significantly by industry and market. 
The communication skills you gain while obtaining a history degree can be used in business settings, like public relations and marketing.
Genealogist
Connecting the past with the present is one of the most fascinating aspects of working in history. Entering the genealogy field can be a unique way to bring together your love of history and your research skills to link the past with the future. Genealogists work with individuals or families to trace their backgrounds and research their ancestors, using birth and marriage certificates, court records, obituaries and other historical artifacts and documents. 
Even with services such as Ancestry, 23andMe and Geni dominating the market, your skills can come in handy in this field. You'll have an advantage because, thanks to your education in history, you'll know where to look for records that aren't available online. You'll also know how to interpret recordkeeping standards and trends in a way that helps clients find what they need to link people in their family tree. 
Every genealogy case is exciting because you never know what you'll find; your next client could be related to a celebrity or important historical figure. The salary of a genealogist in the U.S. ranges from about $50,000 to $86,000 per year. 
Museum technician
Fascinated by fossils? Museum technicians are the people behind the displays you see in museums. They work with fossils, skeletons, art, books and other historical artifacts, preparing them for research, exhibits and proper storage. This is a great job for people who love museums and want to take a more hands-on approach to history. The average salary of a museum technician is approximately $55,000.
Living historian
If you're the type of person who fully embraces your career as a central part of your life, you might want to consider serving as a living historian. Living historians work at museums, fairs and historic sites to make the past come to life. They often dress in period-specific clothing and perform everyday activities as people from that period typically would. 
Living historians are different from historical reenactors. Whereas reenactors recreate specific historical events, like the Civil War, living historians portray the day-to-day life and activities of their chosen period in history and educate visitors in the process. 
Notably, this is among the lower-paying history-related jobs. A living historian's salary can range between approximately $20,000 and $45,000 per year.
Underwater archaeologist
Talk about unique! Underwater archaeologists study and examine shipwrecks, sunken aircrafts, historical remains and artifacts found in oceans, lakes and other bodies of water. They also research once-inhabited areas that have become submerged after natural disasters. Depending on where your interests lie, you could be involved in searches for wrecks and historical sites; deep-sea excavation; or artifact recovery, restoration and conservation. 
An underwater archaeologist can earn anywhere from $30,000 to more than $75,000, depending on the amount of experience and the role.
Dramaturge
If your head says "history" but your heart says "theater," a career as a dramaturge could be the perfect way to combine your skills and interests. Dramaturges work with playwrights and theater companies to research and adapt plays, ensuring they are culturally and historically correct and relevant. This is a great job for history buffs who want to contribute to the art world as well.
The median salary for a dramaturg averages around $55,000 annually. 
Regardless of your degree, you may be able to snag one of the best jobs for flexibility, like an office manager, or a part-time job with appealing benefits.
Geographer
If you have an interest in studying the Earth and how it interacts with other parts of the universe, this might be the job for you. You will be responsible for researching physical and cultural phenomena. If you're not opposed to academia, you might be able to teach at a college, or you could work with a government agency instead. Geographers earn an average of $75,000 per year.
Writer and editor
Writing and editing publications about history can be just as valuable and important as studying it. As a historical writer, you can publish books, write articles and edit manuscripts that cover historical areas of which you have intimate knowledge. Your valuable expertise ensures that articles are interesting, accurate and well written. Becoming a writer often involves a college degree related to the subject matter, so you can put your B.A. in history to work. 
The average annual salary for a history writer is around $60,000, but the pay varies dramatically by context. Some publications pay per article, while the salary for full-time positions usually depends on the type, scope, frequency and size of the publication. [Being able to write well is critical in business, whether for a sales report or a vision statement.]
Political scientist
As a political scientist, you'd study political systems and their origins, process of development and operations. You'd also investigate the way those pieces work together. Though many political science jobs are in teaching and academia, there is a place for this position in the business world. Government agencies often hire political scientists as well. According to the U.S. Bureau of Labor Statistics, the median salary of a political scientist in 2021 was $122,510.
Archivist
Archivists are responsible for evaluating a document or other item to determine if it offers valuable information. They maintain the information, record it by scanning it, catalog it so it can be easily located, and store it appropriately. The information you handle as an archivist could span various media types, such as pictures, videos, documents and letters. The average salary of an archivist is nearly $62,000.
Paralegal
This may seem like an odd job for someone with a history degree, but history buffs make great paralegals. You won't find law and legal procedures and processes in typical history classes, but many of the skills you develop in your coursework are great for the legal world. As a paralegal, you would be writing and researching, just like you did as a history major. 
Earnings as a paralegal depend greatly on where you live. The range usually spans the high $30,000s to the low $50,000s.
A paralegal is also one of the best jobs for introverts.
link