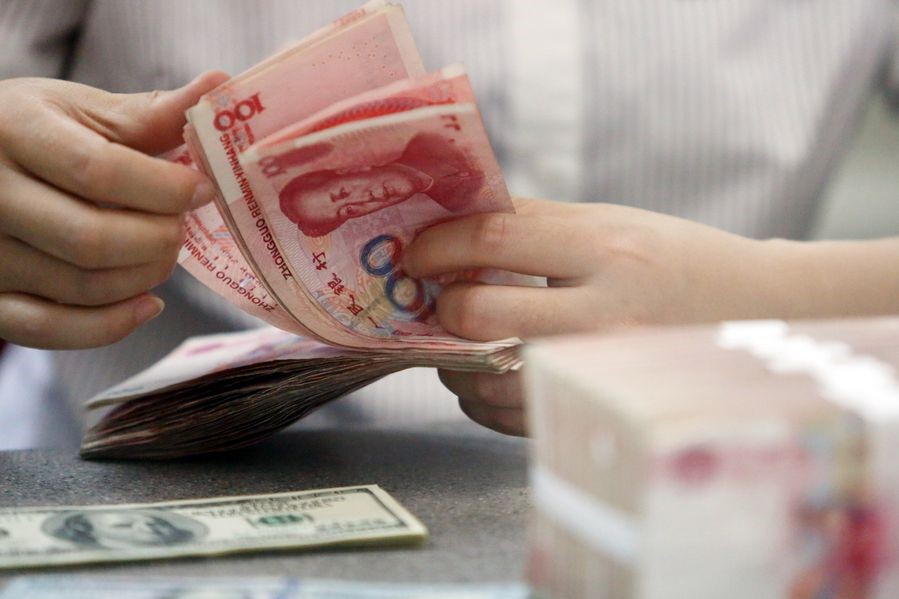 Twelve years ago, I was an undergraduate student in Anhui province. The university I studied in is comparatively strong in economics and finance. Almost all of my closest friends back then, therefore, majored in economics and finance.
Today, they are also the people I mostly turn to when I want to brush up my knowledge of wealth management and bank deposits, as many of them later embarked on successful careers in the banking industry. And every time our conversations turn to savings and investments, I am frequently impressed by their constant familiarity with deposit interest rates and their smart choices of various financial products.
Before I started keying in this column and the main story above, I reached out to my closest friend from the university, Zhao Xiaochen (not her real name), to learn about what's really pushing the cuts in deposit rates and her perspective on how much change they will bring to households.
Zhao's response was tinged with ambivalence. "It varies quite differently, depends on what perspective I'm answering this question from."
She went on to explain: "As a banking professional, I believe that deposit interest rates should have been lowered a long time ago. Since 2018, there have been several measures to alleviate the difficulties and high costs of financing for small and micro enterprises, which has led to an overall decline in enterprise loan interest rates. After the 2020 pandemic, loan interest rates continued to decline. However, deposit interest rates remained unchanged, which directly shrunk banks' profit margins."
Zhao grew up in a family with a strong banking background, as both her father and grandfather had worked in the banking industry for their entire lives. Until 2021, she had worked for 12 years in a bank in Liaocheng, Shandong province. Thanks to her impressive academic background in finance, she is particularly adept at selecting financial products, and her smart purchases of these products over the past decade have also generated considerable income.
During the past three years, however, the contracting profit margins of banks had a direct impact on Zhao and her colleagues. The bank that Zhao previously worked for was a local, market-oriented commercial bank. Since offering high interest rates has long been banks' primary means of attracting depositors, the continuous decrease in loan interest rates had resulted in reduced income and increased work pressure in recent years, Zhao said.
In 2021, the increasing work pressure and challenges led Zhao to resign from the bank and switch to a job in a local government agency.
"And now, I don't want deposit interest rates to be lowered. Our family has millions of yuan in savings that we deposited a few years ago in fixed-term accounts, which have yielded high profits. This year, these deposits will mature, but with major banks lowering their deposit interest rates, our annual interest income will almost be halved. And I'm not sure where to put this money now (to continue to make it grow at the same or faster rate)," she said.
"If I leave it in the bank with the assumption that the high interest income will continue, I know I'd be proven wrong, so I feel reluctant. But if we invest it elsewhere, it could mean we might end up taking too much risk. So, we're uncertain about where to put it."
And then she laughed. "Oh. I miss the era of high deposit interest rates."
Zhao mentioned that the most significant change this year is that her former colleagues in the bank have found it less challenging to attract deposits.
"The supply of household deposits has increased," she said.
Those still in the banking industry, on the other hand, hold a more optimistic view.
Shi Wei (not her real name), 32, has worked in a commercial bank in Shanghai since 2010, where she is responsible for inclusive financial services catering to a large number of small and micro enterprises, and technology innovation-centered companies.
Although attracting deposits has never been her primary business focus, Shi has keenly felt the profit pressures in the banking industry over the past three years.
"Since last year, the bank has repeatedly emphasized the necessity of cost reduction to maintain a basic profit margin," she said.
She strongly agrees with the current banking industry move of lowering deposit interest rates.
"This will definitely help banks to reduce costs and enhance profitability, thereby enabling better lending to enterprises and injecting liquidity into the economy," she said.
"I am in charge of inclusive finance and deal with a large number of high-risk small and micro-enterprise clients. When the bank's profit margins stabilize and liquidity increases, it creates a favorable environment for providing loans to the real economy, small and micro enterprises, and innovative companies."
link