Help available to find jobs for students, alumni | Back To School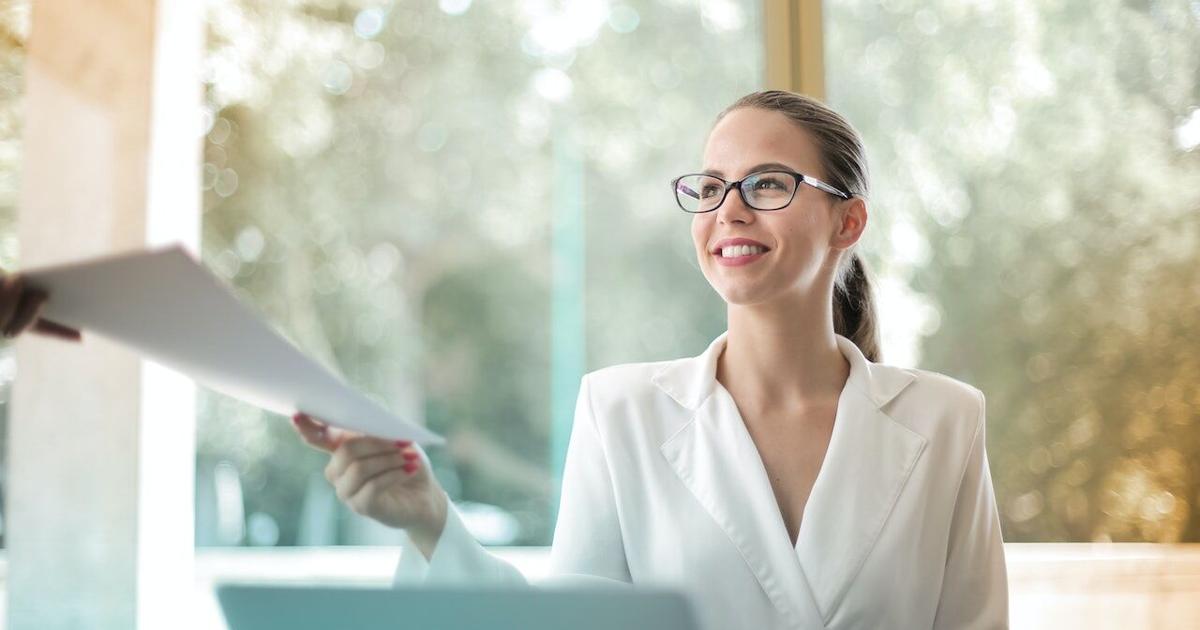 Many colleges have services that are helpful to students as they navigate the process of job searching. These services range from classes to career fairs to real-world experiences.
Felicia Johnson, career development and internship placement specialist at Ursuline College in Pepper Pike, Sandy McKnight, vice president of access, learning and success, and workforce partnerships at Cuyahoga Community College with several Northeast Ohio locations, and Kristin Williams, director of career services at Kent State University's Ambassador Crawford College of Business and Entrepreneurship, talked about how colleges and universities help students find jobs.
"I think it's important to provide students with an opportunity to engage in peer mentoring with career services," Johnson said. "This can assist in increased learning for both the peer mentor and the student."
Schools offer services that help connect students with employers, she noted. These services may include Handshake, an online platform that helps connect students with employers; career fairs; employer visits, on-campus tabling events and on-campus interviews; and job search assistance.
"Our CareerFIT program is included in our UC (Ursuline College) 101, 201 and UCAP (Ursuline College Accelerated Program) seminars," Johnson said. "CareerFIT is designed to meet students where they are and guide them through career exploration from the lens of their unique abilities, interests and work values."
In these courses, students are given an assessment that can help them decide what career paths interest them, she said. Then, they are paired with a professional career coach who assists them in transforming their career goals into clear, realistic and attainable plans. After that, they gain access to essential professional skills modules where they learn about the professional skills employers look for such as self-management, clear communication, teamwork, thinking on one's feet and problem solving.
Johnson suggested that prospective students searching for colleges ask the schools questions regarding the point in their educational journey at which the career services office will engage them, whether the school has established relationships with employers that reflect the majors and industries within the institution, how often students are offered opportunities to network with potential employers and alumni, and whether the career services department collaborates with faculty to help students make connections between classroom learning and real-world skills and tasks.
They may also provide services for alumni that help them with resumes and cover letters, give them referrals to employment opportunities, and offer them tools to help them if they are planning a career change, Johnson noted.
Liberal arts and general education courses help develop career readiness competencies, McKnight said. They teach and sharpen skills such as communication, critical thinking, teamwork and global inter-cultural fluency skills. Other courses offer more hands-on learning that involves field experience.
"The career center provides comprehensive and extensive services to students as they explore, define, prepare and pursue their career and employment goals," McKnight said.
These services include one-on-one coaching, virtual workshops, classroom presentations, job shadowing programs, career events, career and internship fairs, and experiential learning programs, she said.
One-on-one services entail career exploration and planning, cover letter writing and review, internships and co-ops, informational interview and job shadowing assistance, interview preparation, job search assistance, LinkedIn profile assistance, mock interviews, and resume development and review, McKnight said. Career events may include employer bus tours, alumni and employer panels, employer lunch and learns, featured employer series, employer meet and greet sessions, and business etiquette luncheons.
"The career center has strong employer partnerships in Northeast Ohio and coordinates various recruitment events to connect students with employers seeking experiential learning – internships and co-ops – part-time and full-time opportunities," she said.
Alumni can take advantage of career services, as well, McKnight said.
"The career center offers alums the opportunity to participate in professional development programming, recruitment events, as well as individualized coaching for resume, interview and job search assistance," she said.
McKnight advised that, when searching for a college, prospective students ask potential schools about the opportunities they have that will allow them to prepare professionally and connect with employers for internships or jobs.
"There are a number of courses at our institution offered throughout all the different majors, for any students, which include career exploration and professional development," Williams said.
These services help students become more confident in what their next steps will be, she explained. They also serve students in a practical capacity by helping them prepare materials for job searches and interviews.
"Typically, institutions will have something akin to a career services or professional development offices," she said.
Career services and professional development offices help students seek information about different career paths and make connections through networking events such as career fairs and job shadowing opportunities, Williams said.
"We partner with folks like our academic advising team and our faculty who are often resources that students might connect with more frequently," she said. "So those folks are often ready and willing to do some of the same things – review a resume or make that referral or talk about job and career options with students."
Connecting students with recent graduates is another effective way to help them find jobs, she noted. At the time of graduation, a survey is sent to graduates that inquires about where they will be going to work. This information is logged to help the school connect current and future students with former students who work in various fields of interest.
When looking for a college to attend, prospective students should inquire about how they will be supported by a school's career services, she advised.
"I think the broadest question you could ask is, 'What do I need to know about career services' because I think, sometimes, there's an assumption that it's something you do as you're ready to leave the institution – you're preparing for graduation – but it's truly a process about self exploration from the moment you step on campus," Williams said.

link