Careers in financial services: TD Bank Group is offering new job opportunities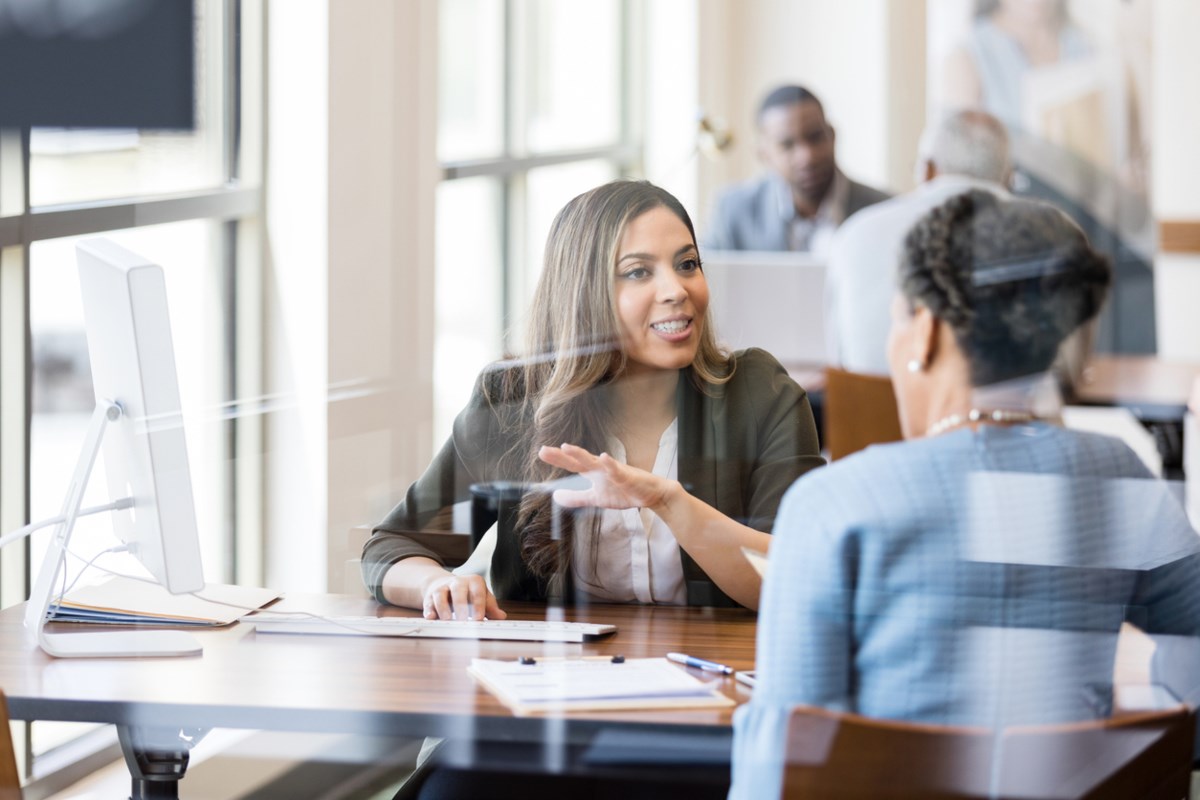 One of North America's premier banks is hiring across B.C.
It's a career move that fosters your talents and experiences, a company that values and celebrates diversity and inclusion, and a place where you can realize your full potential and achieve your career goals. 
If you're in search of a new career opportunity that offers all of the above, then consider a career with TD Bank Group. 
As one of North America's premier banking institutions, TD offers exciting careers in a variety of areas – including personal banking, wealth and more – and is looking to expand its talent pool across British Columbia in the coming months.
"TD offers so much in terms of career growth and a pathway that can open up so many different doors into different areas," says Jacquilynne Ellison, the bank's manager of talent acquisition for branch banking for B.C., the Yukon and the Prairies.
Consider the role of a personal banker, where you're meeting with customers to understand their financial needs across an array of solutions: mortgages, personal investing or borrowings, for example. 
But it all starts with a commitment – a commitment to know your customer, and to understand and empathize with their needs. 
"At TD, customers are at the heart of everything we do across the bank," says Julie Armour, senior vice president, Pacific Region for TD. 
"That's why our personal bankers take the time to get to know their customers and offer personalized advice based on their financial needs. Our customers put their trust in us to guide them along their financial journey and that's a responsibility we take very seriously. We're always looking for personal bankers who are customer-obsessed and committed to going beyond to provide legendary experiences." 
Canada's top 100 employers
TD has an unwavering commitment to its people, which has been highlighted time and time again. This is a trusted organization with more than 90,000 employees across North America that was recently recognized as one of Canada's top 100 employers for 2023, along with being named one of Canada's best diversity employers in 2022. 
This is due in large part to the bank's support of continuous employee career development through the online self-directed "TD Thrive" learning platform, mentorship & training programs, leadership development, paid education days and tuition subsidies for courses related to an employee's line of work. 
TD was also recently awarded for its inclusive benefits program, which offers an array of employee benefits & total rewards, including:  
maternity and parental leave top-up of 100 per cent of salary for up to 12 weeks for birth mothers;

surrogacy and adoption benefits with a $20,000 lifetime maximum; 

an expansive list of eligible childcare / eldercare expenses; 

"mix and match" flexible benefits options, and;

an increased maximum for mental-health practitioners to $5,000 per benefit year with no deductible. 
The bank's benefits package is centred around a "culture of care" to support colleagues to build their families, provide access to mental health resources and select coverage options based on their personal needs. 
A commitment to diversity and inclusion 
TD has embedded diversity and inclusion in its culture and continuously engages its diverse employees to better understand and enhance their experience working for the bank. 
"In order for us to be the better bank at TD, we need the best people. That's why we're committed to fostering a culture of diversity and inclusion, while helping our colleagues grow in their roles and realize their career aspirations," says Ellison. "It helps strengthen our business to recruit individuals that come from a wide array of experiences, backgrounds and abilities."
TD is hiring for a number of different types of roles in a number of business lines, whether it's branch banking, commercial and small business banking, wealth management or mobile mortgage specialists. The bank is looking for individuals who are ready to make a difference in the lives of customers and give back to local communities – all while continuing to build a rewarding and fulfilling career. 
Begin your future with TD at jobs.td.com. 

link